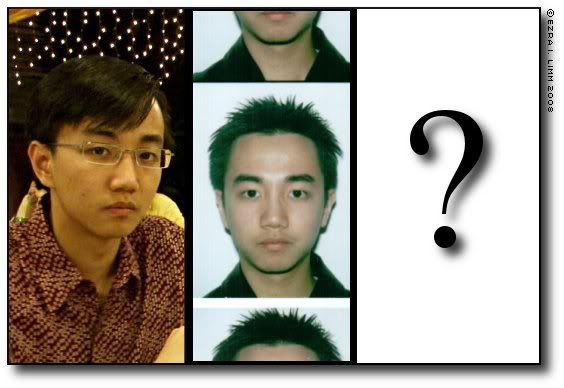 2007, 2008, 2009?
2009
is filled with uncertainty. I need to somehow rebuild the personal relationships that have been left to collect dust. This will have to happen somehow along with an 8am-5pm daily grind at the Monash Medical Center. On the other hand, I can already feel myself changing physically with a proper workout routine. It is likely I will be quite different by the end of 2009. With a reasonably good physique, 2009 would hopefully mark the end of a 3 year absence from the game of love. Through malnourishment I learnt the importance of physique in the game of love. Through isolation I learnt the importance of nurturing personal relationships. Through the failures that resulted from ignorance,
I learnt the importance of humility - even in my own thoughts and monologues
. The evolution of me continues...
2008
will be remembered as the year I faced the bitter truth of emotional and physical realities. I have paid the price for not nurturing personal relationships. There was no one to blame but myself - I did not have the desire to take an interest in others. After intentionally isolating myself (relatively) during the summer break, I felt the desire grow. The want, the need, the thirst for human interaction now permeates through my being.
Pride/arrogance/ego makes one find excuses and explanations to oneself that deviate far from truth
. Excuses lead to complacency and ignorance. 2008 ended with the discovery of proper strength training. I used to be so ignorant. I thought jumping around a court, running, and doing simple chest presses were adequate exercise to elevate my physical form from one that was very malnourished (
link
).
2007
is the year I turned 21. Life in Melbourne has opened my eyes to the reality that is the world. I overcame my childish fears (
link
) and realized my weaknesses (
link
). Overcoming despair and sweeping away the remnants of the cold ash that darkened my heart gave me much insight - yet from 1997 it took me ten years to even realize simple truths such as those outlined in ladder theory (
link
). As much as I had reflected on issues surrounding me, I was looking at only the truths that I wanted to see. This is why 2007 is so special in the development of me as a person. It will be remembered as the year spent
transcending the inner bigot
. I am beginning to find my center. Spiritual issues have been resolved. I have financial security and I am in the country/university/course of my choosing. The veil has been lifted. I see now that the final frontier in my development as a person will need to revolve around interpersonal skills and kinesthetic knowledge - two things that I had consistently neglected for the past ten years. Things are looking bright. I've never felt better.