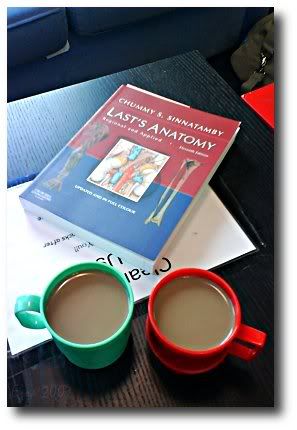 Chai
I've been in Uni for 6 months now...and for the first time last week i set foot in WholeFoods. Why havent I been there before?
The first thing that struck me when i entered the place was the atmosphere. The walls and tables were brightly painted, a guy was standing in the corner rolling a cigarette, another was singing and playing a guitar. There were a unnaturally high number of people wearing turtlenecks in the place. Wholefoods, Monash Uni's hippie hangout.
Masala Chai is tea prepared with typical indian spices. It tastes oddly like
nasi biriani.
It was made, wholefoods vegan style, with soy milk so it even had the same
umami
(savoury) taste as
nasi biriani
.